Russia (Siberia until Lake Baikal) June / July 2015
Five years after the last time I've made it again. As an alternative to the photos, here is also a report with (more and only) text.
---
The small pictures represent clickable links that are leading to the respective larger picture.
Back to home page
---
The itinerary starts via Warsaw ...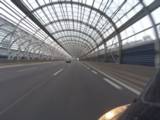 ---
... and then through Lithuania and Latvia.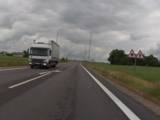 ---
And finally the border to Russia is crossed.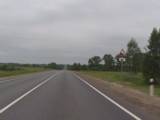 ---
Staying with a friend near Moscow.

---
A secondary road.

---
Continuing on the M5 from Moscow towards the Urals.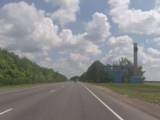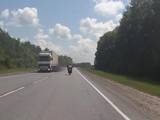 ---
It is quite habitual here to open a virtual third lane for overtaking.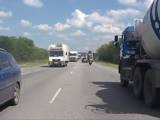 ---
500 km from Moscow - and according to the highway number at the same time in Europe (E30) and Asia (AH6).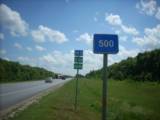 ---
Caution: in the opposite direction the kilometers are counting the other way round (in this case from Chelyabinsk).

---
Don't drink and drive.

---
Run-out lane if brakes are failing (it's a long and relatively steep downhill here).

---
Bashkortostan is reached.

---
Well, there the distances are slightly larger than at home.

---
oops, the previous image was five years ago - today it looks a bit worn-out.

---
The border between Europe and Asia. (The gas station is out of service since a longer time.)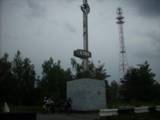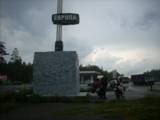 ---
Road work ahead. Sometimes the queue starts already at this distance.

---
Not always the weather was sunny.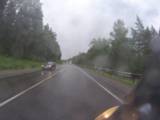 ---
In Chelyabinsk we need a visit to the workshop.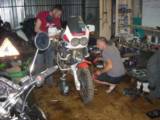 ---
Arrival in Omsk: tea break at the local KTM dealer.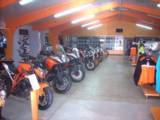 ---
Reception by the Siberian Bears (the regional "Moto Fan Club").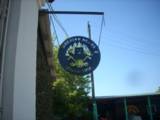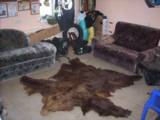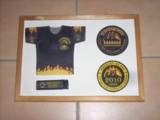 ---
Going further east from Omsk to Irkutsk in several stages.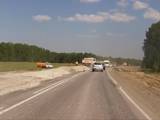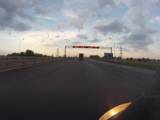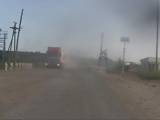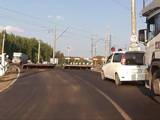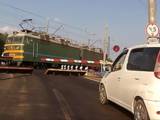 ---
Oops. Now I have missed the round-clocking of 100.000 km.

---
Bus stop on the highway.

---
This photo could be taken already five years ago ...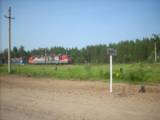 ---
... but this road did not yet exist (there was merely the medium-coarse provisional gravel road).

---
Here the road still leads straight through the town (otherwise there are often bypasses).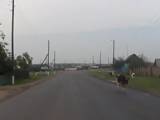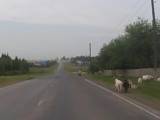 ---
Continue to part 2
---
© 1999-2017 by webmaster@martin-theodor-ludwig.de - latest update 26. Feb 2017, 23:18:02